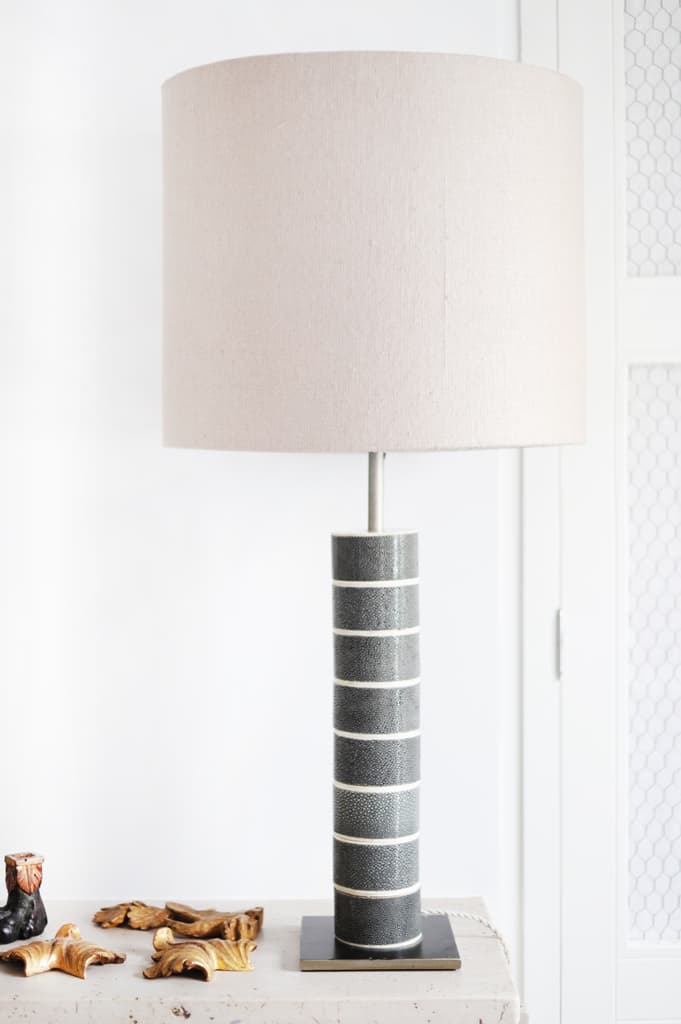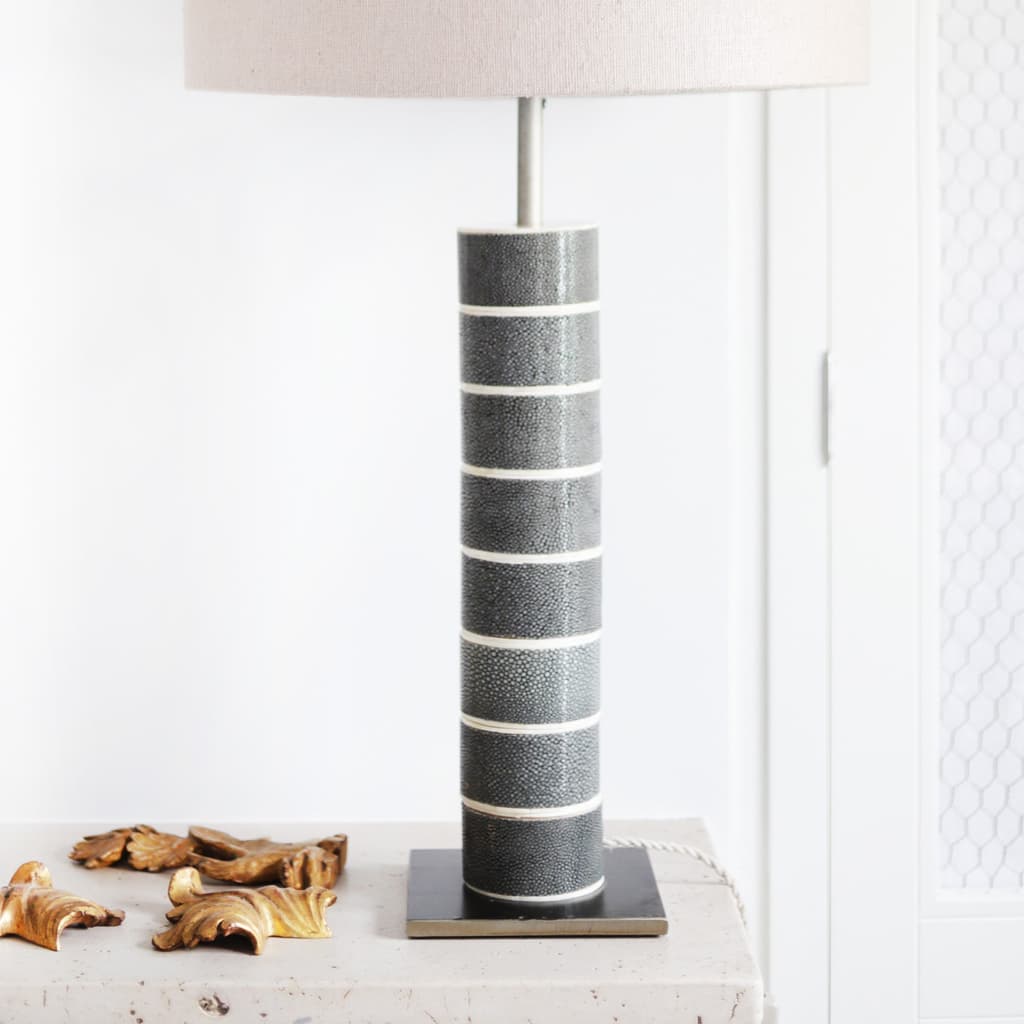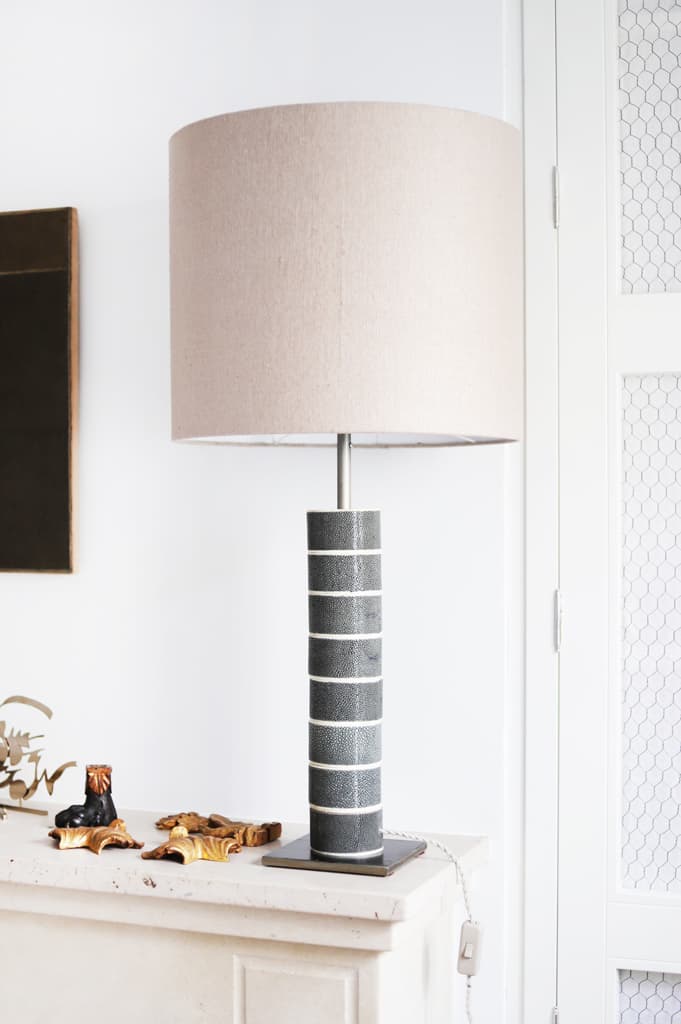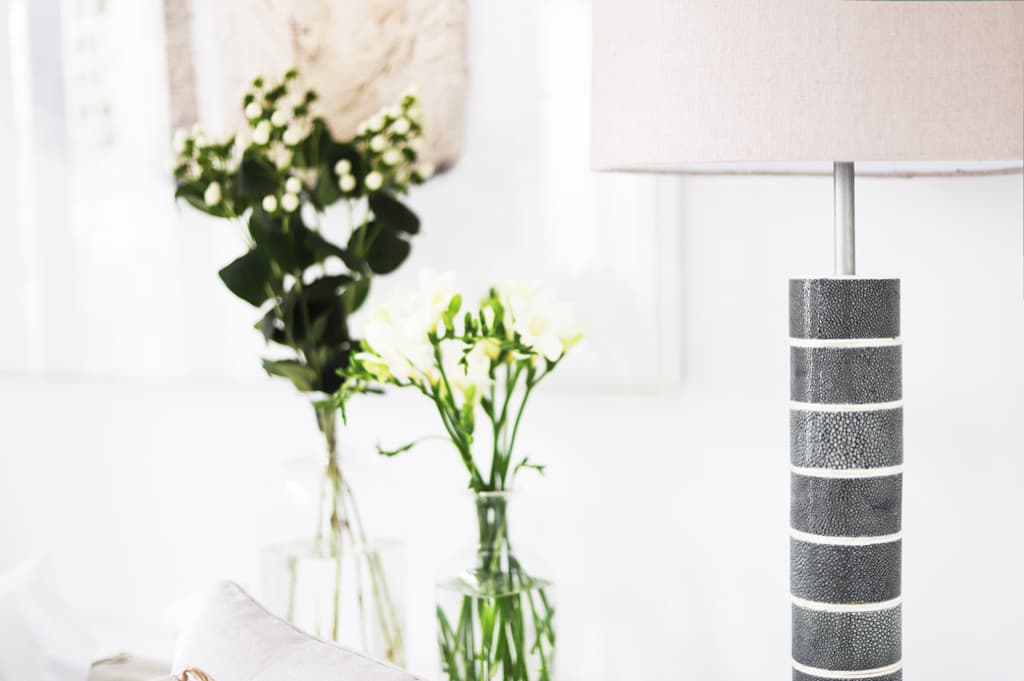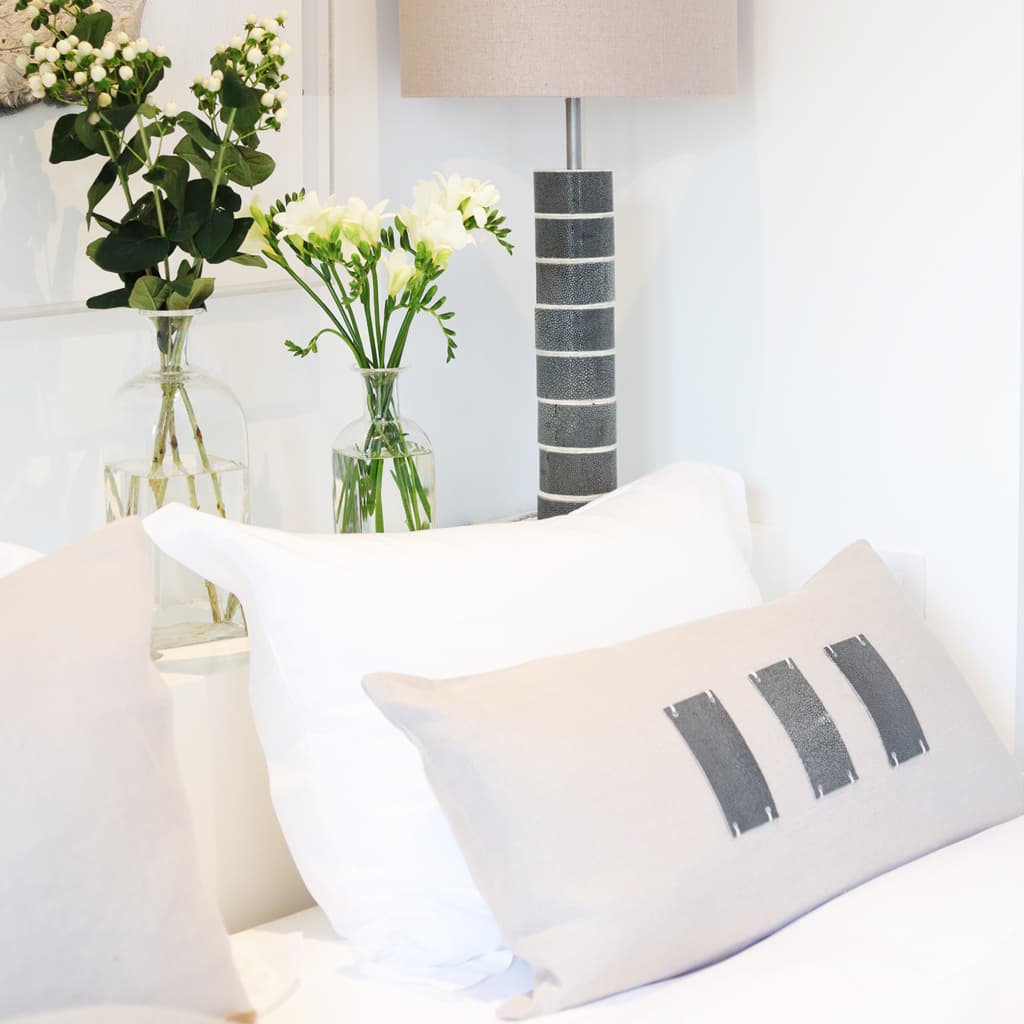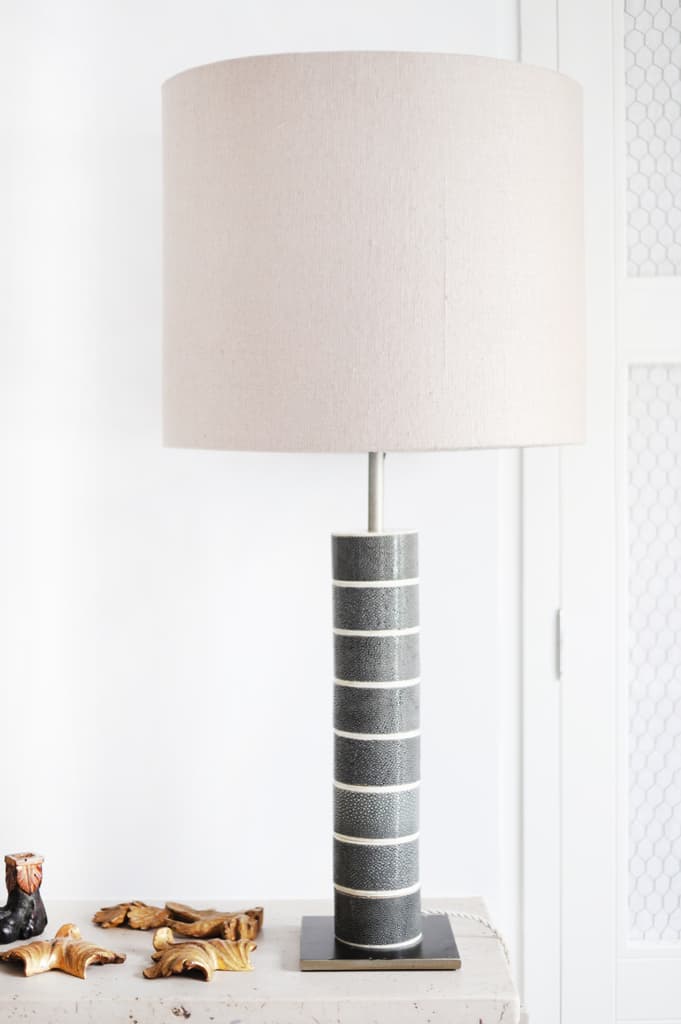 PANGLAO Table Lamp - Grey
---
Our most luxurious lamp to date, this exceptional piece is entirely handcrafted from authentic galuchat (also known as shagreen or stingray)
The PANGLAO Table Lamp features 8 "stacks" entirely handcrafted from buffalo horn recovered with black shagreen leather
Handmade in Spain
Dimensions

Base Length: 15 cm
Base Width: 15 cm
Height: 57 cm (including lamp socket)
Net weight: 3.5 kg
Silk-covered cable: 60cm
Description

The PANGLAO Table Lamp features 8 "stacks" entirely handcrafted from buffalo and cow bone recovered with grey shagreen (also known as shagreen or stingray).

Our shagreen is uncommonly sumptuous in look and feel, creating a statement piece of lighting.
The grey shagreen skin used to craft this elegant piece is bought directly from Philippine fishermen, who would ordinarily dispose of it after the sale of the fish at the local markets.

The shagreen (of the group Dasyatis sephen) is neither endangered nor threatened; it is fished commercially as a primary food source and is found in abundance in the shallow, warm waters of the Pacific rim.

Because each PANGLAO Table Lamp is made by hand, each piece is unique and may vary slightly in shape and colour.

Shipping & Returns

FREE SHIPPING:
We ship Worldwide with DHL Express within 24-48 hours.
FREE delivery for all orders over €350.

EASY RETURNS:
If you're not 100% unconditionally satisfied with your order, you can return it within 90 days of purchase (that's almost 3 months!).
Just send us a message with your order number and we will be delighted to handle your return.
Choose options