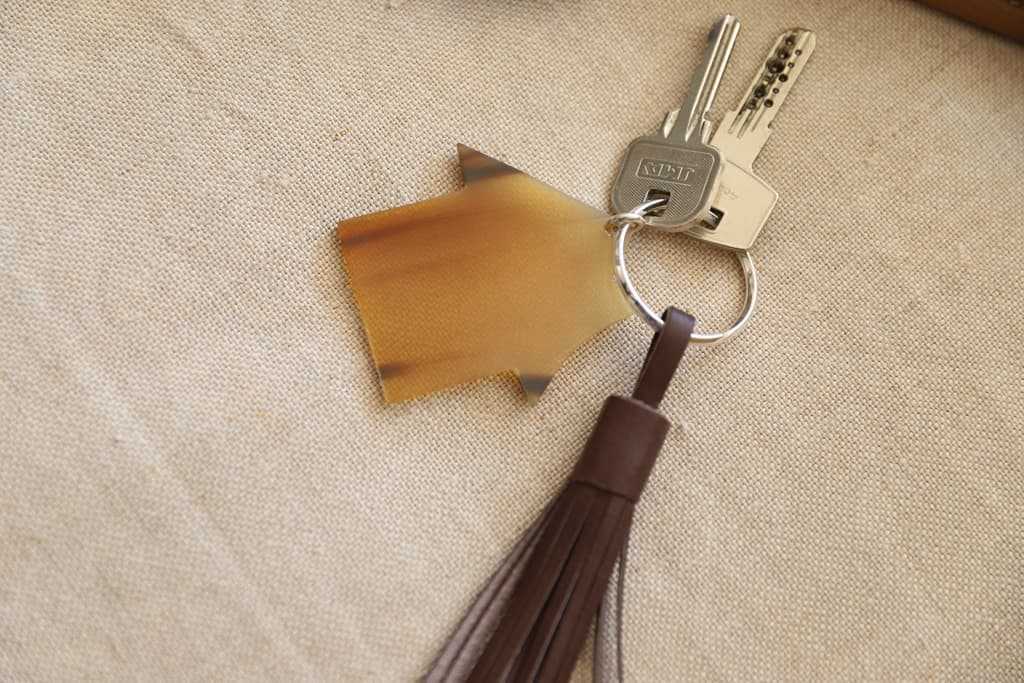 Close Look: The Pampa Keyrings
We have just restocked the beautiful Pampa keyrings and wanted to talk to you a little about them! 
This is a piece we thought about a lot… Why make a keychain ? There are thousands of very nice keychain designs out there…
The whole piece made sense when we found these wonderful Spanish leather tassels.
Then, we asked our horn artisans to create the natural horn ornaments and we sourced the sterling silver rings at a century-old jeweller located in the historic centre of Madrid.
Now we had to make sure they had fun shapes!
The house was a no brainer… if you have a handful of keys around, the house keys had to be very easy to identify!
The car was shaped after Federica's beloved Range Rover :) 
And finally, the lucky clover…
We thought it had to be a great gift: not only it is pretty and original, but it also conveys a nice feeling to the recipient!
Featured collection
New in