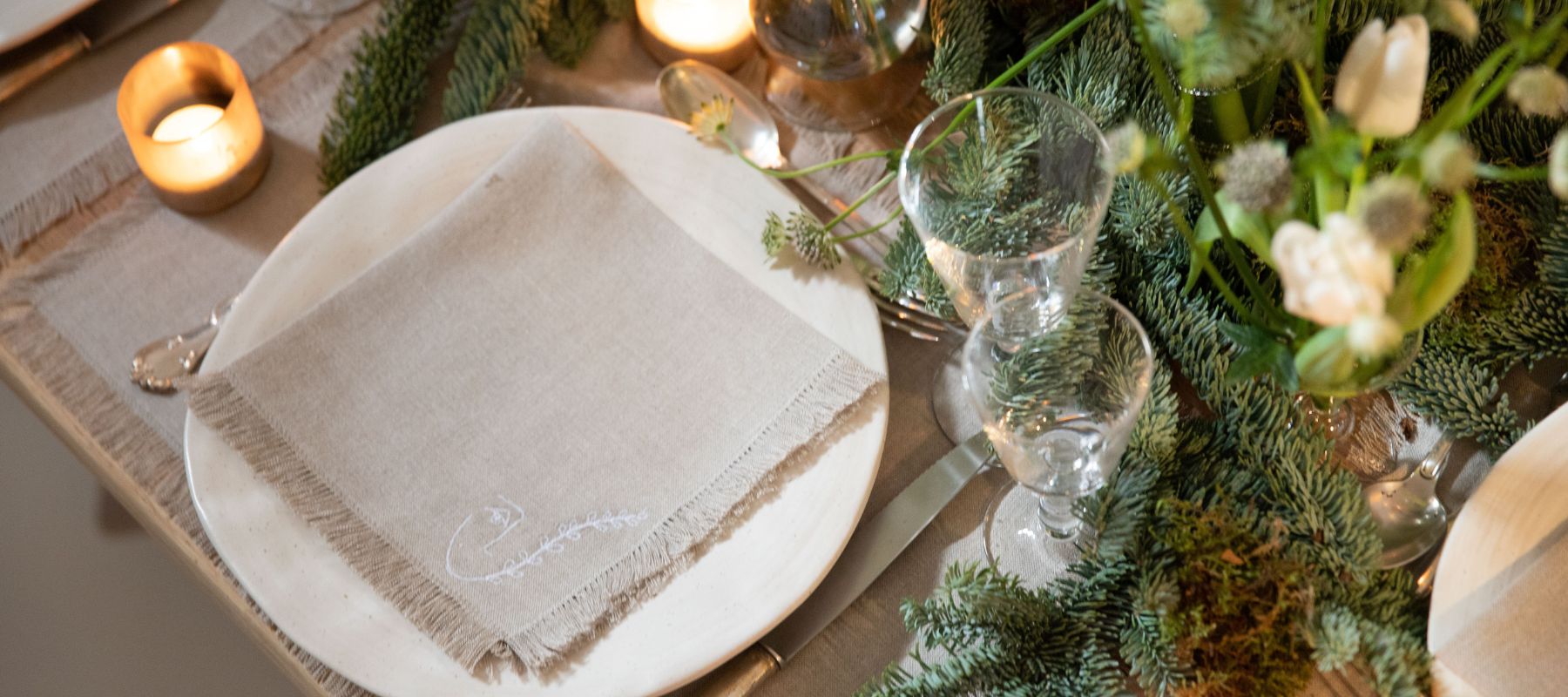 Our collaboration with Mint&Rose
When it comes to setting the perfect table,
every detail counts
.
From the plates and glasses to the flatware and linens, every element should be carefully considered to create a cohesive and inviting atmosphere.
That's why we're thrilled to announce our
collaboration with mint&rose
, a Spanish brand that shares our
passion for craftsmanship
and the Mediterranean lifestyle.
The capsule collection we've created together is designed to dress your table on the
most special occasions
.
Each piece has been handmade traditional techniques and high-quality materials. Neutral tones, linen as the main fabric, and an embroidery technique that takes inspiration from the strokes of well-known 20th century artists.
One of the things that drew us to mint&rose is their commitment to creating
timeless collections
that are made to last.
The pieces we've designed together are no exception. They're not only beautiful, but they're also
 

functional and durable
.
They're the kind of pieces that you'll
 

treasure for years to come
and pass down to future generations.
But what really sets this collection apart is the level of detail and care that's gone into each piece; every element has been
 

thoughtfully considered
to create a cohesive and inviting atmosphere.
We hope you'll love the collection as much as we do and that it will become a
cherished part of your table setting
.
Whether you're hosting a formal dinner party or a casual gathering of friends, these pieces are sure to
impress
.
So, go ahead, set the table with love, and
make every meal a special occasion
. 
Featured collection
New in