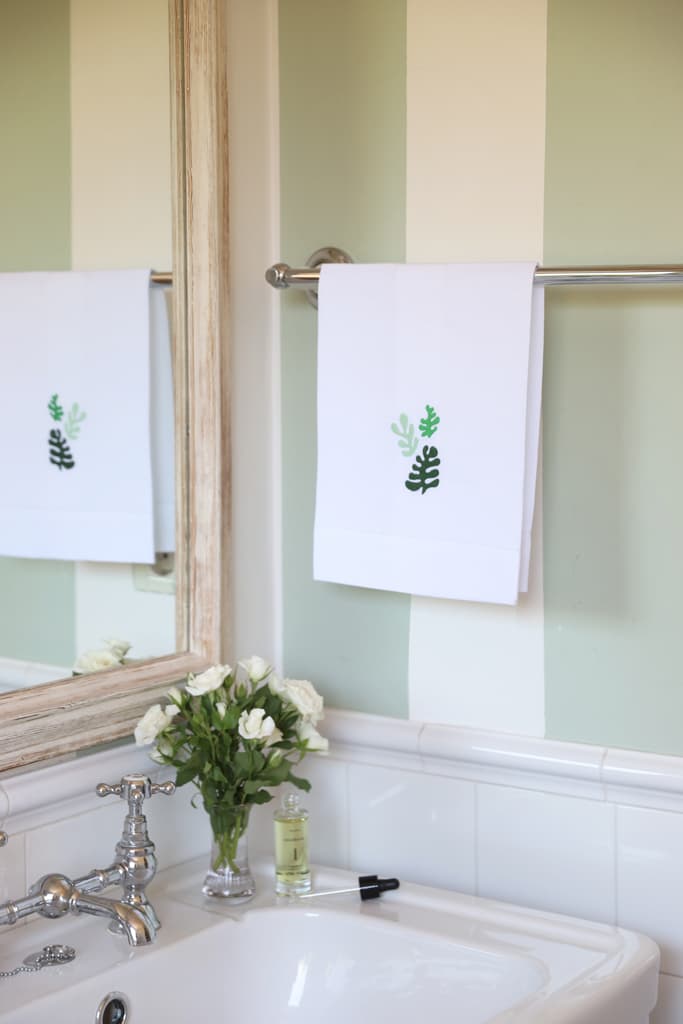 Your guest bathroom upgrade
Whether you have a guest bathroom or another bathroom that your guests use, make sure it's ready!
Guest bathrooms open up a world of décor possibilities for your friends & family.
Keep reading… You won't need much!
Pure Linen Guest Towels 
Add a touch of sophistication with our pure linen embroidered guest towels
Organic Scented Candles
A good scent & ambience is OF THE ESSENCE!
Treat yourself with our gorgeous Extra Large Tuberose & Jasmin Organic Scented Candle
Made in Spain from organic materials.
Extracted from the leaves of the lemongrass plant, this organic scented candle has a powerful, citrus scent.
Combined with the soothing scent of tea leaves, it creates an inviting, yet refreshing atmosphere.
Kleenex boxes

We started making them with the scraps of the heavyweight linen used for our cushions so that no fabric was lost… and they have been such a great success!
It is amazing what a small accessory like this can do to lift up any bathroom!